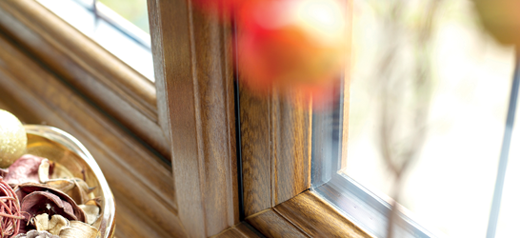 Cut heat loss and save money with our energy-efficient PVCu replacement windows
Have you noticed how fuel prices and energy bills just seem to keep going up?
In most UK homes, nearly a quarter of heat lost is through the windows and North London properties are no exception! That's where our high-performance double glazing can help you hang onto hard-earned cash. It's good for the environment and your bank balance to do something about rising costs. We'll help you achieve one of the best home improvements you can make.
Taking the hassle out of energy-efficient double glazing
If there's anyone in Enfield who knows the ins and outs of replacement windows, it's probably us. We'll make it easy to understand the legislation and practical requirements for cutting heat losses in your home. And we'll explain the British Fenestration Ratings Council (BFRC) Window Energy Ratings (WER) initiative for replacement windows in plain English. The scheme's been in operation since 2006. We'll help you interpret jargon such as 'U values' and 'Energy Performance Certificates' too. While we do the technical stuff, you get the benefit of energy-rated windows with BFRC ratings from highly-commendable 'C' to the highest-possible 'A'.
Helping you save money each year
As well as great quality and superb customer service, we'll help you save money from the moment your new windows, doors or conservatory are installed. The details will vary with your home type and the exact specification of your windows. To give you an idea of what's possible, the Energy Saving Trust says that replacing single-glazed windows with 'B' rated double glazing in a typical gas-heated three-bed semi could save £135 per year (680 kg CO2/yr). Here's how our windows help save energy – and your money:
Our replacement windows are Window Energy Ratings (WER)-compliant.

We reduce heat losses with precision-engineered doors and windows.

Everything we manufacture is low maintenance – today and in future.

Where possible, we use the latest energy saving window technology – including high-tech warm-edge sealed-unit spacers, gas-filled double glazing and advanced heat-control glazing.
Double glazing – the benefits for you
Modern double glazing helps you reduce energy bills and brings other benefits:
Stylish colours and great-looking finishes give you more choice than ever




Our windows are quieter than traditional glazing




Low maintenance as standard with today's advanced PVCu




High security fittings keep your family safe




Technology that helps you cut heat loss



Our sealed-unit replacement windows are normally manufactured using two glass panes. We separate the panes at the edges using a spacer bar and special sealant. Next, we fill each sealed unit with air or a gas such as argon. By changing the properties of the glass, spacer bar and gas we can we can alter the way heat is lost through the window. What's more, we can apply a high-performance coating to the glass. Doing so makes it even more energy efficient. Not surprisingly, the majority of window customers want to retain heat inside their building. Some of our window designs achieve this this by blocking the heat as it tries to pass through in either direction. Another option is to stop heat loss, while still allowing the phenomenon known as solar gain (from sunlight). Ask us to tell you more about the available options – we'll help you choose the best one for your project.
Home Care Windows manufacture and install energy efficient glazing in styles to suit any home or commercial building. From a new kitchen window to a luxury conservatory, we've got energy efficient windows for your home and lifestyle.
Need more help with energy efficient PVCu windows?
We pride ourselves on keeping current with energy-efficiency requirements for North London homes and commercial properties. Our team has the knowledge and technical information needed to design your energy efficient PVCu windows. Please call them.
Home Care Windows care for you and your PVCu windows, doors or conservatories in Enfield, North London. Please call 020 8366 2410